We Are A Full Service Large Format Printer
Our price includes a
design review,
top quality materials,
sending a pdf proof if you ask,
free phone support, and
We don't tack on added fees for every little thing. What you see is what you pay.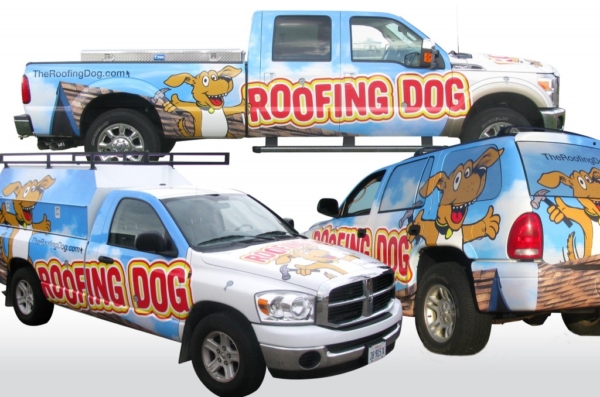 Large format printing is what we do.
We bring you 20 years of experience in this specialized field, and have highly knowledgeable people you can talk to about your job- from posters and vinyl banner stands trade show graphics and custom wall murals. We take pride in our San Antonio craftsmanship, and guarantee your satisfaction. When you want your large format printing done perfectly- and on time every time- talk to us!
Our large format printing shop includes a complete prepress shop, 8′ wide format printers of up to 60″ width, and a complete finishing shop for laminating, mounting and computer cutting. We have the skill, the systems, and the capacity to turn your job around quickly and affordably.
Our vinyl banner printing shop can produce outdoor vinyl banners up to eight feet wide and thirty feet long, and our UV curable flatbed machines print directly on styrene, sintra, coroplast, foamcore and gatorboard. We also stock a 50 point board that is 100% recycled and 100% recyclable for an end-to-end green product!
We are large enough to have the right people and equipment to do your job well. We are small enough to give your job the personal attention to be sure it's done right. We are large format specialists, and it shows in our work.
Our Promise to You
Our mission at Alamo Imprint is to provide you with the highest quality product at a competitive price. We promise to listen to you and help you achieve your marketing needs. Our goal is to meet your deadline with quality as our top priority.
Books, Manuals, and Catalogs

Brochures, Business Cards, Business Forms

Calendars, Design, Invitations

Newsletters, Posters and Flyers

Postcards, Promotional Products

Stationery, And much, much more!
BUSINESS PRINTING
If you're looking for a high-quality local printing and a color copying company for your business or personal use, stop by, call or e-mail Alamo Imprints Printing, in San Antonio, Texas, today. We offer offset and digital printing as well as color or black and white copying. We are a locally owned and operated business and offer friendly and fast turn around on orders and services.
Trade Show Graphics
Our world-class customer service is available to help your project be a success
Wide range of materials
When you're ready to go BIG, we've got your back!
Specialty printing is what we do best
We print on a wide range of materials that can accommodate long-term, outdoor use.
Dedicated experts deliver a great experience
Custom printing in large format mediums can really bring attention to your brand or product. Feel free to get creative with design and concepts.
LARGE FORMAT
IS IN OUR DNA.